Welcome to Dr. Puneet K.Kochhar
Gynaecologist & IVF Specialist
Best IVF Specialist Doctor in Delhi
Our Centre (DPC) is all about offering specialized infertility treatment doctor in Delhi, with not just advanced technology and expertise but also render empathy to the patients. We are deeply committed to make you successful in achieving your dream of parenthood, as this is the most alluring ambition of couples after marriage.
Dr Puneet Kochhar, the best IVF specialist in North Delhi, you interact with eminent embryologist and top infertility specialist in Delhi who bring in their international experience from the best fertility centers across the globe. On board we have Board certified best IVF doctor and in house adept Embryology team who are constantly updated with the latest in the field. The best IVF treatment specialist and senior IVF doctor in Delhi are well supported by the latest technology and world class equipment at our IVF work station in Delhi. Our treatment composes the complete range of services starting from Fertility Assessment and Management (male and female), genetic testing and counselling to the advance Assisted Reproductive Treatment (ART), Intra Cytoplasmic Sperm Injection (ICSI) and In Vitro Fertilization (IVF).
We extend our services with adequate consultation and guidance of our IVF specialist and IVF doctor in Delhi to an affordable and appropriate ethical surrogacy. We are also an established service provider to several clinics for detecting genital tuberculosis with our own highly successful Reproductive Immunology Program. we offer individually customized treatment plan so that every couple is assured of transparency at every stage of his/her treatment and that too with the most cost effective methods. Our Centre, the best IVF doctor in Delhi never compromises on quality standards. Our infertility doctor in Delhi begins their treatment with minimum time lag as the IVF specialist doctor in Delhi understand the time factor associated with you.
Our counselling by infertility doctor inculcates special support and guidance for you so that you can conceive healthy pregnancy and a healthy baby. The environment in our fertility centre is very calm and serene just to make you feel relaxed and ease at home.
Our IVF Doctor and the whole team of infertility treatment doctor in Delhi are always with you at your every single step.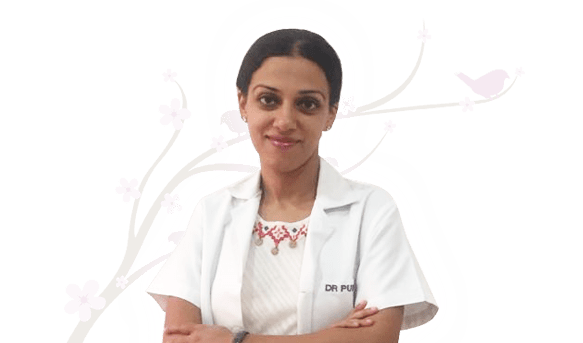 Education:
MBBS (MAMC, Delhi)
MD (Obst. and Gynae, MAMC, Delhi)
DNB (Obst and Gynae)
MRCOG (London, UK)
MICOG
Diploma in Reproductive medicine (Kiel, Germany)
Diploma and Fellowship in Minimal Access Surgery (WALS)
Why Choose Dr. Puneet K.Kochhar
You Deserve The Best ‪Ttreatment
Latest Technology
Highest standards of patient care
Knowledge based centre
Maintaning Transparency at every step
Cost-effective treatment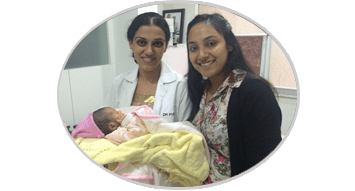 Our Centre is a standalone fertility clinic with an excellent and experienced team of IVF specialists doctor and embryologists, who are able to offer you today's most advanced and effective procedures in treatment of subfertility. Our clinicians and embryologists have been trained and have worked in some of the best fertility centers of the world, including UK, Germany, Singapore and India. We aim to give you the best chance of having a healthy baby, while providing you a calm environment to make you feel at home, and a committed team of experts that you can ...
Patients Testimonials
Not everyone gets to have a child so easily, especially with my remarkable medical history of long standing diabetes, hypothyroidism and PCOS. After trying naturally for a year without success, I decided to start fertility treatment. I tried different hospitals and had an unsuccessful IUI. My gynaec then referred me to Elixir Fertility Centre in Gujranwala Town. There I met Dr Puneet Kochhar, a great gynaec and a wonderful human being, who encouraged me to go through another IUI cycle. Dr Puneet calmed my fears of not being able to conceive by saying that PCOS was not a disease, but I simply had more eggs in my ovaries than most other women. That month I had follicular monitoring with ovulation induction, and IUI was done with my husband's semen. It was the simplest procedure with no waiting. I was sent home with a lot of reassurance. Then I had to go through the two-week wait. However, on the 10th day post IUI, I got a slight positive UPT. I couldn't believe it and kept repeating it every day till on the 13th day, I got the darkest Big Fat Positive. I couldn't believe that it happened so soon till I saw my miracle in my arms. EFC and its team can't be thanked enough. The eternal joy of enjoying a pregnancy and finally becoming parents can't be explained in words. A big heartfelt thanks to EFC. Hope EFC reaches the pinnacle of success in the years to come.
- Neha

My husband and me went to Dr.Puneet in oct 2014 with the problem of me having recurrent UTIs. We had just started trying to have a baby after 4 years of marriage. It was her encouragement and positive words that in February 2015, I conceived naturally. My first trimester was nothing short of a nightmare as i had hyperemisis ie. Severe Nausea.. I was put on IV and was continuously in and out of the hospital and sometimes at Elixir clinic too. I lost about 9 kgs from the start of my pregnancy in a span of 40 days. I could not digest even water. This lasted till my 12th week. Dr.Puneet and her team helped me at every point. She is a very committed , positive and an excellent doctor! At a point when terminating the pregnancy became an option, it was Dr. Puneet who kept us going and assured us that it will all be over once i cross the 12 week mark. By the end of my 13th week my vomittings subsided and i could start my normal diet.Today i have a beautiful daughter of 4 months. I can only say that right before conception till today she has been a great doctor and only a phone call away. I had a great experience with Dr. Puneet and would definitely recommend her to everyone.
- Rishu

"Dear Dr. Puneet and the entire team of EFC, There is no way, we can express our gratitude for the remarkable work done by the entire team of EFC in achieving us parenthood..Our utmost thanks goes to Dr. Puneet who had been very supportive, caring and encouraging through out the journey of our pregnancy..She's not only highly skilled in her professional front, but also an awesome human being...Our special thanks goes to Dr. Rita Ghosh also, for her appropriate consultation and great support... We also appreciate the entire staff for being so wonderful...Our daughter is now 5 months old..She is healthy and happy with all your blessings...Once again, thank you very much for doing such a phenomenal job..."
- Smita, Rajib & Roosha Dev

" We had tried 4 IVF cycles from some of the biggest hospitals in Delhi. However, all had failed. I had suffered from hyperstimulation twice and was told that we would need donor sperm, which was not acceptable to us. At Elixir Fertility Centre, we were treated very methodically. We could feel the difference in the treatment and level of care. Something felt very positive from the beginning. My husband underwent TESA for sperm retrieval following which we had ICSI and blastocyst culture. I conceived with twins, and have delivered two beautiful daughters a month ago. We are both very thankful to Dr Reita, Dr Pranay and Dr Puneet for their care and support. Our dream of a beautiful family would not have been fulfilled without their effort. "
- Ambreen

" I had lost both my tubes in successive ectopic pregnancies. Then began my journey of IVF. I had failed 6 IVF cycles (including self and oocyte donor cycles) and had been told that surrogacy (Surrogacy Expert in Delhi) was the only way for me to have a baby. Thanks to Dr Puneet and Dr Pranay and to the entire team at Elixir Fertility Centre, we gained the confidence to try IVF again. I couldn't believe my b-hcg reports when it tested positive. I had a normal pregnancy and am proud to be the mother of Bhavik, my son whom I delivered last month. My entire family is so so thankful to Elixir for giving us the best gift of our lives. "
- Meenu

" After 8 Years of marriage, and countless visits to gynecologists & fertility specialists, we had been told that IVF was the only treatment that could make us conceive. We had 6 failed IUI cycles and were desperately looking for someone who would guide us in the right direction. We are very thankful to God for showing us the door to Elixir Fertility Centre. Both the clinicians here (Dr Pranay & Dr Puneet) gave us our confidence back and we tried one last IUI with the right protocols this time. Thanks to their efforts, we conceived in this attempt and are now proud parents of our dear son. "
- Arti

I am happy to inform you that i am blessed with a baby boy on 17th july 2014. I had been trying to conceive since 14yrs, I tried so many infertility treatment but could not succeed, than my friend suggested me to go to Double Helix where i had taken Lit therapy for 8 months, its worked like a miraculous therapy for me. I conceived naturally without taking any other additional treatment. Thank you so much Dr. for giving me hope and making my dreams come true. I am so glad I got referred to you by Dr Geeta Kinra and that you didn't give up on me." Thank you Dr. Reeta Ghosh for your positive, understanding, encouragement and compassion. Keep up the awesome work. I highly recommend you to those that need these services." You made us feel comfortable during a time that was pretty scary for us. You are a great IVF Doctor in Delhi and we are so glad that you were the one to help us achieve our goal of adding to our family. The staff is amazing. You all made us feel comfortable and important! We will never forget what you were able to do for us. You made what seemed impossible into glorious reality. Thank you for your positive attitude, understanding, encouragement and compassion. Keep up the awesome work. "Wonderful experience all around. We have thoroughly appreciated the time and care that all staff have provided and have referred two other families."
- Mom - Son

" I had been told that my uterus was very small and I would never be able to carry a pregnancy. All doctors I consulted had advised me to go for oocyte donor and surrogacy. This was when I happened to meet Dr Puneet Kochhar who did an ultrasound and told me that my uterus could very well carry a pregnancy with the help of medicines. We underwent IVF at Elixir Fertility Centre and to our surprise I conceived with triplets in the very first cycle. I carried triplets for three months and then underwent a reduction. I carried my twins till 8 months and my twins (one son and one daughter) were both born healthy. I am very thankful to Dr Puneet, Dr Pranay and all the team members of Elixir Fertility Centre for giving me the gift of a happy and complete family. "
- Gunjan And Subhash

"We underwent 6 IVF cycles all across the country before a friend directed us to Elixir Fertility Centre. We had given up the hope of ever being able to conceive, but something told us that we had reached the right place at EFC. At Elixir Fertility Centre, we were not rushed into just another IVF cycle. My wife and I underwent tests and treatment, and conceived in our first IVF cycle. We were already back in Kashmir when my wife's pregnancy test came back as positive. She followed up with Dr Puneet and Dr Reita, who were kind and guided us through-out our pregnancy on phone. We are now proud parents of our three month old son and daughter. "
- Shahida And Shabir

"We had heard stories of friends and relatives, who had suffered many infertility treatment failures(Infertility Treatment Doctor in Delhi). We were scared of starting our treatment journey and going through the same. Thanks to our stars, a friend of ours referred us to Elixir Fertility Centre. On meeting Dr Pranay and Dr Puneet, we realized we were in safe hands. Our treatment journey was very smooth and easy. I conceived in the very first treatment cycle and have delivered twin boys 3 months ago. Not only did EFC help me conceive in the first go, but Dr Puneet also understood my fear of undergoing a caesarean section and helped me to deliver my sons vaginally. Many many thanks to team EFC from my entire family ?. "
- Anjali And Satish

"I had already been booked for IVF due to bilateral tubal block at another IVF Center in Delhi, when I started working at EFC as a staff nurse. This was when I realized how the treatment at Elixir differed from other centers. Dr Pranay and Dr Puneet were academically very sound, they were both excellent in their clinical work, and ensured that every patient's treatment was very methodical. They would never compromise on ethics. Due to these reasons, I cancelled my IVF with my previous center and underwent IVF at EFC. I conceived in my very first cycle, and had a very healthy pregnancy without requiring any rest or multiple visits to any doctor (IVF Expert in Delhi NCR). I delivered a beautiful baby girl in January 2016. I am very thankful to the entire team at EFC for making my dream come true. "
- Sheela And Neeraj